2020 illustrations summary.
Selected works from this one-of-a-kind year. 
HSE GLOBAL CITIES INNOVATION INDEX - 2020
My collaboration with National Research University: Higher School of Economics HSE and their recent research study — Global Cities Innovation Index 2020.
I've created cover art and illustrations for the book. This is a city of Los Angeles.
​​​​​​​
Art Director: Oleg Vasiliyev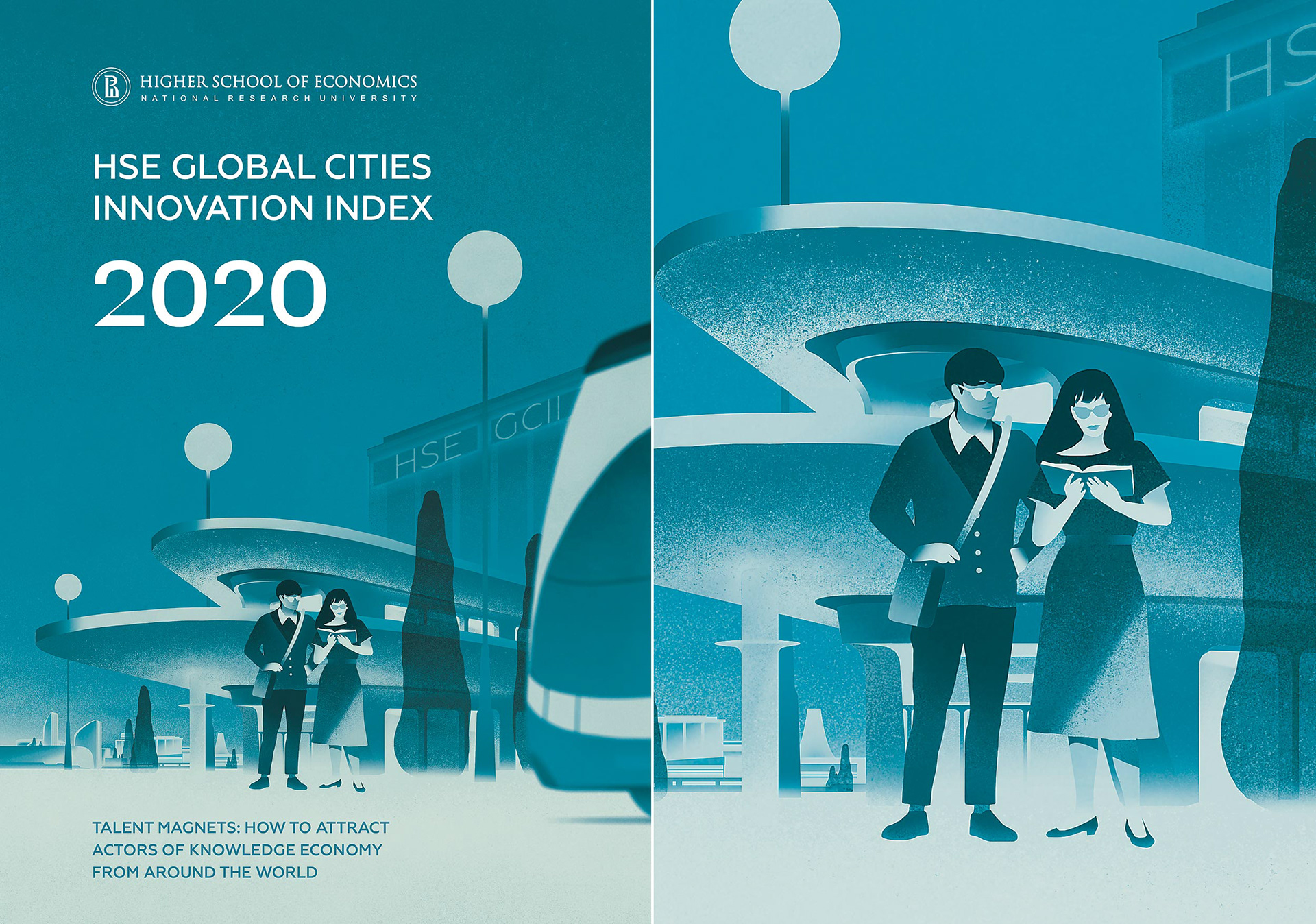 Lady Teal's Curios Podcast cover art
"Mank", film by David Fincher, for campaign by Watson DG.
Проводница / The Conductor
Play in verse, by Pavel Kravchuk.
Cover illustration & design.
Slanted Magazine illustration depicting architectural phenomenon of Charles & Ray Eames as a font name for their edition #35: Los Angeles
Personal artwork in support of Belarus.