Take your place in the ritual.
Enter through Patricia's diary, which has been laid out in meticulous detail for your willing eyes. Swipe through the pages to encounter interactive rituals, grainy footage from the film, and praise from an ominous presence... who's watching your every move.
To encourage repeat visits, the subsequent pages and mysteries of the diary were released daily. Each release was announced with a cryptic tweet and rewarded with one (or multiple) shareables for every letter in 'Suspiria'. Content was awarded to those who tracked down the trigger letters and successfully tapped, swiped, zoomed, and traced their way through the ritual. Collecting all eight pieces revealed a secret (and haunting) surprise.
Suspiria's social channels took inspiration from the film's mysterious and feminist tone, filled with sass, special characters, german phrases, and imagery doused in 70s flair.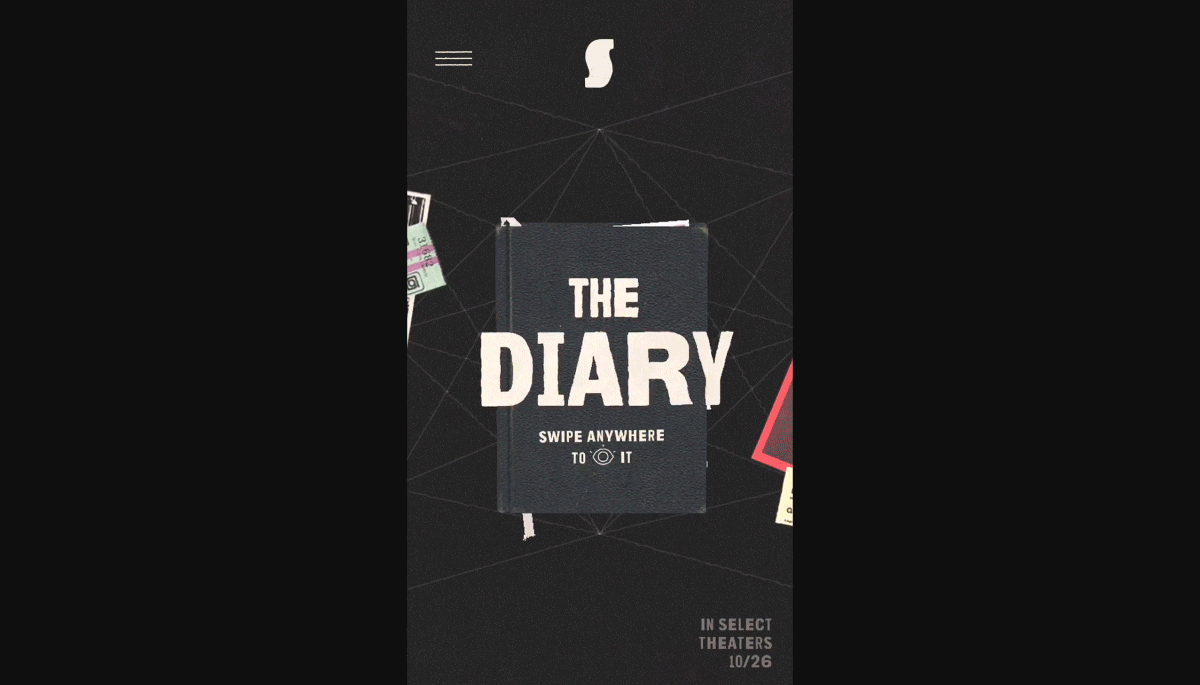 Chief Creative Director: Fernando Ramirez
Creative Director: Ryan Shelton
Consulting Creative Director: Hleb Marholin
Interactive Art Director: Clément Brichon
Social Art Director: Mark Gierl
Creative Developers: Haihang Du & Patrick Heng
Copywriters: Arin Delaney & Anna Nolan
Illustrator: Maria Menshikova
Producer: Matthew Murkidjanian